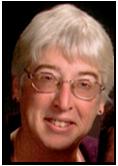 After-Thoughts
by Joanne Howard
Cemeteries—Aren't they the place we put our loved ones to feel they're secure and offer a place here on earth to visit them? Even when cremation is done, we want some place for the ashes in the ground, in a columbarium, on the mantle or scattered in a special place. But a place to remember them.

So I found it a bit offensive when several on the cemetery (the cemetery that my girls are buried in and eventually me and my husband will be located) board gave the feeling that what is good for the mowing people was more important than the people buried there. Or the people who were utilizing the cemetery for their loved ones.

Granted that you are really leasing the land from the cemetery and they make up their own rules. If you weren't burying your family and friends, there wouldn't be a reason for a cemetery.

To be worried about the cost of mowing and what makes it easier for mowers, to restrict the monument type, or flowers or even solar decorations, I feel I'm missing something. I want a cemetery to look nice and not like a hayfield, but people invest a lot making a presentable decoration to remember who is in those graves. Economical investment in stones, flowers and objects should be honored by mowers. If things are unacceptable, people should be notified before things are removed and especially attempts should be made to return items.

Damage to markers by chipping or moving by mowers should really not be acceptable. Putting chemicals around graves to eliminate trimming should be done judiciously or sod could be damaged and older monuments could possibly fall over,

I seriously doubt that the cemetery mowers have considered the long term consequences physically, let along emotionally.

After spending about 20 years caring for my girls' graves, I feel I can speak from experience. After all these years and until I join them in the graves, I care what happens to their memorials. Though, I'm not there as frequently, but I care if their flowers are looking good, and if objects I set on the monument are still there. I care if a lawnmower has clipped the edge off my mother's flat stone, which probably should not have been mowed over. I care if a small wooden cross I stuck by my mom's grave for mother's day, is broken down and laying there the next week, which happened to be memorial day weekend. Yes, that might have taken a bit of time or movement on the part of the mower, but small things like that matter.

So what is the answer? I'm really not completely sure, but I feel that you need to consider how the people might feel about destroying something that someone might have done for their loved one.

You really can't do very much for a loved one after they've past, but sometimes you just want to do it to make you feel better and hope your loved one might know about. As a mom, I just want to feel like I'm still caring for my kids or even my mother or anyone else I've cared for.

So trust me, I'm positive there are many others who get distraught when mowers feel they're more important than the people they're mowing around. Knowing my daughters, if they had a chance they'd probably interfere with the mowing machines from heaven.
---

Lately several instances of close friends getting bad health news has occurred. Even though I've been in the funeral profession for a long time, facing these kinds of crisis has been challenging.

I've had to face deaths of several close to me, but that doesn't make future instances any easier. Though praying helps, I have never been very good with change. I think I fight it because I've had it thrust upon me so much in the past with little control on my part. I hope I can gracefully trust in the Lord on these newest situations.

I pray for all facing changes of circumstances, health or even death sooner than they expected. Changes as I all too well know come whether we want them or not and may we gratefully accept and deal with whatever God presents us with.

May you see joy and love in everywhere you look whether in a short or long time.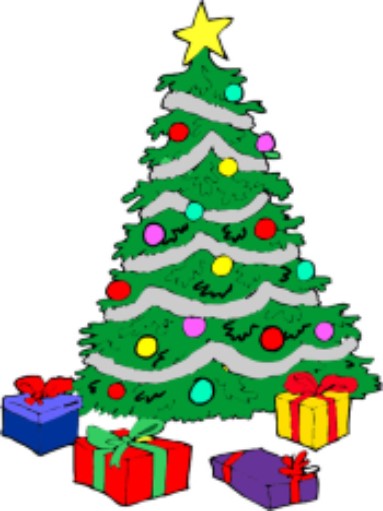 ---
About the author: Joanne Howard is the editor of The Dead Beat. She has been a licensed funeral director since 1992 with Pugh Funeral Home in Golden City, MO and also the aftercare coordinator. Much of her writing in this column is influenced by her loss of her two daughters Laura at age 10 in 1997 and Amy at age 19 in 2003. Any comments or questions can be directed to 417-537-4412, P.O. Box 145, Golden City, MO 64748 or email: jfhoward53@yahoo.com