Dylan's Directives
Does It Matter???

Dylan Stopher
---
Mortuary Science has become quite the field… and it's interesting to see some of the people who come through the various programs. As a vendor in a city with a Mortuary College, I have the pleasure and privilege to present to their senior class twice a year. This allows me the freedom to meet and speak with these men and women who have chosen to attend the school, go through with the board exams, and accept the responsibilities of an apprenticeship and eventual licensure.

But then there's the statistics about how many people enroll and don't finish (happened to about a third of my class), and the numbers on how many people complete the education and don't ever go through and get their license. And I'm forced to wonder whether or not it matters if they have a job in funeral service prior to enrollment or graduation.

So all I can really do here is tell the story of my class and a few people I know, names all withheld, of course. But I'll start with me, because that one's easy. I started at a funeral home before I went to school, and was able to complete a portion of my apprenticeship. When I arrived at Commonwealth in Houston, I was already capable of the practices of both embalming and funeral directing, and most of my apprenticeship casework for my home state of Louisiana was complete. I transferred to a funeral home in the city of Houston, and I worked in that firm and a sister firm the entire time I was in school. There was never a thought in my head of working anywhere other than a funeral home, given that practical experience would help to fill in gaps and aid in my education. I don't believe I was wrong to make that choice.

I was ready for the discussions, and I had licensed professionals who attended the same school looking over my work and helping me to think critically about everything. I studied, but I also worked. And it was no surprise to me that I had a grasp on certain concepts, because of real-time service in the field with families and funeral directors, waiting on families and embalming.

Then we transition to a few others like me who either were born into a family of funeral professionals or had fallen into the profession as I had, and found a home within it. What's most interesting to me as I ponder on this is that all of those people are still in the business. They are still serving, still working, still striving to go above and beyond for every family they have the privilege to serve. We, were always in class, always on time, always ready to go, and we stuck together and finished strong. We took the boards together, we all passed them, we all got our licenses at about the same time, and most of us kept in touch. I see and speak to several of these peers and colleagues on a regular basis within the TFDA even now.

Of course, there's also those like a young lady in our class who decided she'd come and get a "quick and easy degree," until she realized that there were actual dead people in the caskets in a funeral home. That brought about an episode of fainting, and she withdrew from the school the next day. I still have no idea how that all happened, given that we were in school to work with the families of the dead, and serve them directly through embalming and funeral directing. But oh well, it happened. She had no clue about the reality of death, and that we would face it directly as professionals. I'm certain, to this day, that she probably found where she needed to be… and as we have all heard, our chosen profession isn't for everyone.

Given that small sample size, I'm going to assert my own personal feeling that it absolutely makes a huge difference in your career and education if you're working in a funeral home, actively serving, applying book knowledge that you're receiving to the practical experiences you're enduring. There's things you learn in the funeral home that school cannot prepare you for, given that we deal with living, breathing, grieving family members who are going to run the gambit from being kind to being impossible to please. We're going to have cases that are far harder to treat in the prep room, and face situations of extreme difficulty that no clinical can possibly prepare you for. And we're going to do all of that while studying for finals and comps.

Now, you've got to then shift to the young man in our class who had never worked in a funeral home, but after graduation took a job with a prestigious firm and has remained and been promoted more than once. He, along with another young lady who was fresh to the idea of funeral service and has never left it, are most certainly the exceptions to the rule. They had no clue what they were getting into, and they are still in it today. Both of them are exceptionally talented, and they have a keen sense of how to serve a family. I'm honored to have learned with them, and from them, and I know that their firms are far better off for having them as teammates.

So we now return to my original thought… does it matter if you're working while you go to school? My initial response is always going to be that it does. And if you're a mortuary student, or someone who wishes to be one, and you're reading this while you ponder going to work in a funeral home while you're in school, then my advice is to quit pondering and go get a position with a firm immediately! Education matters, and it will certainly be evident in your career whether you're all book smart or work experience, or a marriage of the two. Trust me, you want to be the combination of both.

However, when you look at the few who succeed without having ever started in a funeral home, and you see that it is possible to do it that way… well, then I'm still stuck with my original answer. Because the number of people who succeed without knowing exactly what they're getting into is so unbelievably small. Those of us that are still around can all probably name multiple folks who came and left due to a lack of practical experience in conjunction with the knowledge and education needed to thrive and grow to the point of being able to competently and confidently serve families in their time of need.

So now, if you're a funeral professional who has access to a student and you want them to be successful, I would suggest you push them to find a position and enroll in higher education… today. Their families will thank them for it down the road. I promise.


---

About the author: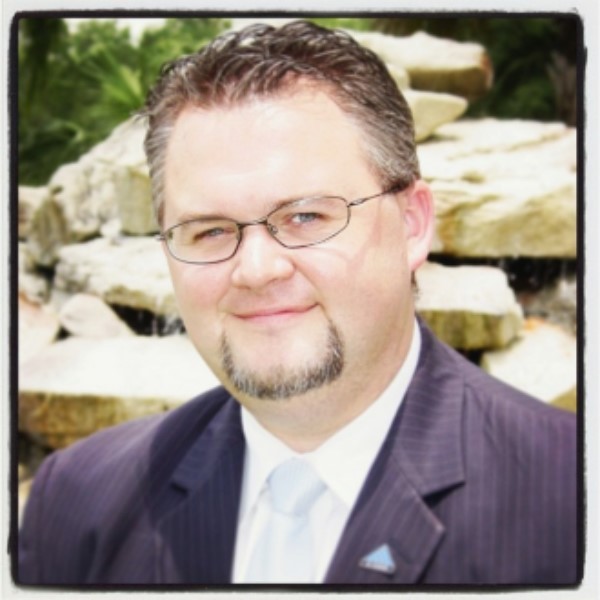 Dylan Stopher is a licensed funeral director and embalmer in the states of Texas and Louisiana, and currently serves with Wilbert Vaults of Houston, LLC. He is an active member of the SETFDA and the TFDA, and a regular contributor to both the Texas Director Magazine and the Millennial Director blog.