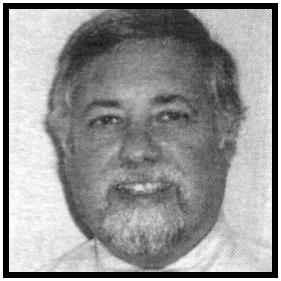 Ken Doka
Can Books Help?

Nadia, a mother whose adult child recently died, came to her counseling session with a book on grief that a good friend had given her. Nadia was appreciative, but skeptical. Can books really help, she wondered? The answer is, if well-chosen, they can.

Books can be a useful tool that can help us as we grieve. First of all, they offer validation. As they describe the ways that people react to loss, we frequently see our own reactions mirrored—reassuring us that our reactions are valid. A number of years ago, I counseled a young adolescent, Ray, whose mother had just died. Ray has his normal conflicts with his mom. She wanted to monitor Ray more carefully just as he was seeking more independence, which was complicated by the fact that they were dealing with her illness. We talked about that in counseling but made little progress. What did help Ray was reading a book on adolescent grief. When I asked Ray what he found helpful in the book, he told me he had learned that conflict and guilt were normal. I said, "We have been talking about that for a while." His response was, "I know but you are a nice guy and I thought you were just saying that." Seeing it in print gave new validity.

Grief books also can suggest ways to cope with loss. For example, they may recommend ways to deal with difficult times or difficult people. Remember though that grief is a very individual experience, we need to decide whether the suggestions will work for us. The best books will reinforce that concept of individuality and offer a variety of suggestions.

Finally, books can offer hope. They remind us that others have journeyed with grief, offering hope that we can as well.

Books can even offer an advantage over other forms of support—we can "dose" with them, placing the book aside when we need time to think or cope with our loss. Of course books cannot offer the personal support we can gain from counselors or support groups.

We may encounter two types of books as we seek help with our grief. Some books are written by counselors. These may deal with grief generally or focus on a particular loss such as the loss of a spouse, child or parent. Others may be personal accounts from individuals recounting their own losses. In each case, it is important to assure that any book recognizes the many individual ways that we experience and cope with grief.

It is also important to choose books carefully. We need to be conscious of what we are seeking in a book. Reviews, librarians, and book store clerks can help us select the book that best meet our needs.

That, of course, is the key to any book. Grief is a highly individual experience. Books can help us navigate our journey but we need to find the map that works best for us.


---
Kenneth J. Doka, Ph.D., is a Professor of Gerontology at the College of New Rochelle. Dr. Doka's books include: Disenfranchised Grief; Living with Life Threatening Illness; Living with Grief: After Sudden Loss; Death and Spirituality; Living With Grief: When Illness is Prolonged; Living with Grief: Who We Are, How We Grieve; AIDS,Fear & Society; Aging and Developmental Disabilities; and Children Mourning, Mourning Children. In addition to these books, he has published over 60 articles and chapters. Dr. Doka is the associate editor of the journal Omega and editor of Journeys, a newsletter of the bereaved. Dr. Doka has served as a consultant to medical, nursing, hospice organizations, as well as businesses, educational and social service agencies. As Senior Consultant to the Hospice Foundation of America, he assists in planning, and participates in their annual Teleconference. In 1998, the Association for Death Education and Counseling honored him by presenting him an Award for Outstanding Contributions to the field of death education. In March 1993, he was elected President of the Association for Death Education and Counseling. Dr. Doka was elected in 1995 to the Board of the International Work Group on Dying, Death and Bereavement and elected Chair in 1997. Dr. Doka is an ordained Lutheran Clergyman. (And a heck of a nice guy– Editor & Publisher)