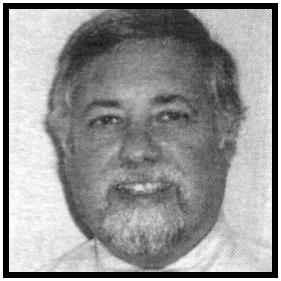 Ken Doka
The Good, the Bad, and the Ugly

Songs such as "Memories," "I Remember You," or "Memories Are Made of This," are among a few of the songs that celebrate memories. When someone we love dies, memories can sustain us. We are warmed in the cold nights of grief by the pleasant memories we will always retain. They are one of the continuing bonds we will always have with someone we loved.

In my counseling, I frequently find individuals who will hold on to the pain because they believe that if the pain ceases, so will the connection. I remind them that one of the first signs they are doing better is when they can laugh at a story that is now too painful to recall.

The point is that we never lose the bond, or the memories, of someone we love. Sometimes they may give us a surge of grief, even years later, at those moments when we sorely miss them. Most of the time though, these memories warm and sustain us.

Yet some memories may not comfort us. Some memories may haunt us. Some may be bad. Evan had a wonderful relationship with his wife, Kathy, until she developed dementia. Then caring for her became very difficult. When Kathy died after eight years of deterioration, Evan commented on the fact that it was hard to even remember the wonderful memories they shared prior to her cruel disease. One of the things that I asked Evan to do was to make a memory book, a photo album of their life together before the illness. Evan later shared that this greatly helped, as the photographs reminded him of the many good times, and showing the albums of his children and grandchildren engendered their reminiscences.

However, some memories may be downright ugly. Not all relationships are positive. Some are filled with conflict and ambivalence. Tom and Denise's memories of their son, Don, were painful. Even as a young boy, Don was defiant. Don constantly fought with his older sister and badly bullied his younger brother. There was constant conflict as Don started school. The parents had, as his father described, an almost standing time to meet with Don's guidance counselor, principal, and teacher to discuss Don's poor grades, bad attitude, and disruptive behaviors. In middle school, Don began experimenting with drugs. After dropping out of high school. Don died as a result of a drug-related car crash. Tom and Denise, as well as Don's siblings, felt a sense of release and relief at the death. Any good memories were few and fleeting.

In cases where the memories are so complicated, counseling may be helpful. When Tom and Denise were in counseling, it was suggested that they write a letter to their son and read it at the grave site. Even Don's siblings decided that they too wished to write the letters. They all wrote about their frustrations with Don and the fact that his legacy was almost a cautionary tale. They penned about their regrets and the lack of good memories. Yet, they also expressed their love.

The journey of grief is often warmed and eased by rich reminiscences. In some cases, memories may offer little or no comfort. Yet, we can find the help we need to journey on, even with the burden of these ugly memories.

---
Kenneth J. Doka, Ph.D., is a Professor of Gerontology at the College of New Rochelle. Dr. Doka's books include: Disenfranchised Grief; Living with Life Threatening Illness; Living with Grief: After Sudden Loss; Death and Spirituality; Living With Grief: When Illness is Prolonged; Living with Grief: Who We Are, How We Grieve; AIDS,Fear & Society; Aging and Developmental Disabilities; and Children Mourning, Mourning Children. In addition to these books, he has published over 60 articles and chapters. Dr. Doka is the associate editor of the journal Omega and editor of Journeys, a newsletter of the bereaved. Dr. Doka has served as a consultant to medical, nursing, hospice organizations, as well as businesses, educational and social service agencies. As Senior Consultant to the Hospice Foundation of America, he assists in planning, and participates in their annual Teleconference. In 1998, the Association for Death Education and Counseling honored him by presenting him an Award for Outstanding Contributions to the field of death education. In March 1993, he was elected President of the Association for Death Education and Counseling. Dr. Doka was elected in 1995 to the Board of the International Work Group on Dying, Death and Bereavement and elected Chair in 1997. Dr. Doka is an ordained Lutheran Clergyman. (And a heck of a nice guy– Editor & Publisher)